Newly signed to Black Penny Records, Minor Cabinet are an exciting, young indie-blues band based around Krefeld, Germany. The 5 piece band formed in 2012 and features Julian Jasny (vocals/guitar), Clemens Bombien (guitar), Tarek El Kassar (keyboards/vocals), Paul Krobbach (bass/vocals) and Roman Dönicke (drums).
Following a number of high profile, sold out performances – including the launch of their self released EP 'Near The Border' in October 2013 – the band decided to record their first full album in late 2014. The quintet recorded their debut Black Penny Records release in the Tresorfabrik Recording Studio in Duisburg, in doing so catching the attention of studio co-owner and record label owner Kris Pohlmann. Black Penny Records and Minor Cabinet agreed an exclusive, long term, world wide deal.
With an eclectic mix of music, from poignant blues ballads to invigorating, danceable rock rhythms, the new album could define a whole new genre of 'indie-blues-rock' – music that is rooted in the blues, but with a harder, edgy, modern feel. The eagerly awaited new album 'black ink on white sheets' will be released on the 11th September 2015.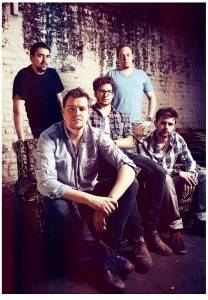 The Making Of 'black ink on white sheets'
black ink on white sheets