PRESS RELEASE +++ Australian blues singer-songwriter Owen Campbell signs European album licensing, promotion & marketing deal with Black Penny Records.
German Press Release: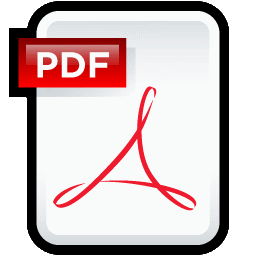 Düsseldorf, 18. January 2016. Black Penny Records is proud to announce the signing of exceptional Australian blues singer songwriter Owen Campbell. The album licensing, promotion & marketing deal aims to grow Owen's presence in the European territories UK, Germany, France, Netherlands, Belgium, Austria & Switzerland.
Owen Campbell has been playing guitar since he was 9 years old and has grown to become one of Australia's most talented slide guitar players. Complete with his naturally smoky, blues voice, mesmerising guitar style, at times reminiscent of the late great Jeff Healey, and a song writing ability that belies his years, Owen is unsurprisingly already a household name in Australia and is one of the blues' best-kept secrets in Europe.
Until now, that is. The partnership between Owen Campbell, his management company Killer B Group and Black Penny Records is set to change that.
Owen spent most of his twenties travelling around the world, busking and performing to earn just enough to be able to hop to the next city. During this period of self-discovery Owen spent years paying his dues, crafting his songwriting skills and later performing at some of the most prestigious blues festivals around the world. It was, however, his appearances on top rated Australian TV show "Australia's Got Talent" in 2012, that catapulted him into the limelight. He not only grew an immense following; he also made it to the final. This exposure has driven Owen even more to break into new territories, to dedicate his life to his passion and to perform on a global scale.
Owen Campbell has already released two extremely successful albums. His 2011 debut album release 'Sunshine Road' reached the number 1 chart position in Australia, Sweden & Greece. In his home country, 'Sunshine Road' topped the charts ahead of world-renowned artists such as Joe Bonamassa & Tedeschi Trucks. His 2013 follow-up album titled 'The Pilgrim' performed similarly, reaching the number 1 spot in Australia, New Zealand & Canada.
In 2016 Owen Campbell is due to release his eagerly anticipated new album, recorded in Memphis, produced by Devon Allman (from the famous Allman music family)  and mixed by Grammy award winner Tom Hambridge (Buddy Guy, Lynyrd Skynyrd).
On 14th February 2016, Owen will kick off his European tour, both headlining his own shows as well as opening for guitar virtuoso Andy Mckee. The 34-date tour will see Owen perform in Germany, Belgium, The Netherlands, France, Austria & Switzerland.
Kristian Pohlmann, founder & director of Black Penny Records said, "I am very pleased to announce the signing of Owen Campbell to Black Penny Records. It is an honour to be working with him and his management company Killer B Group and I'm privileged to be part of the next steps in Owen's career. This is the start of something special."
Contact & Important Links:
Kristian Pohlmann / Black Penny Records