---
Owen Campbell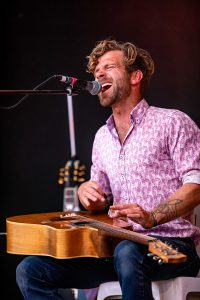 After 3 best-selling studio albums, 2 EP's and over 12 years of national and international touring, Owen Campbell has cemented himself as one of Australia's premier blues/rock exports. He has performed in many corners of the world from the USA, Ireland, Germany, Austria, Switzerland, France, Spain, Holland, Japan, Hong Kong, India and even performed at the highest blues festival in the world, The Himalayan Blues Festival in Kathmandu, Nepal.
Every album upon release has hit the Top 10 on iTunes Blues Charts in over 10 countries. One of which "Sunshine Road" reached Number 1 on the overall charts (Australia), knocking Adele of the top spot in 2014.
Owen brings a gumbo-like repertoire to performances all over the world. His smouldering guitar work runs from bluesy riffs and soulful finger-picking to lap steel guitar solos using a shot glass slide. His gritty caramel vocals makes this blues maven a global favourite.
Owen Campbell – Official Website
---
Kris Pohlmann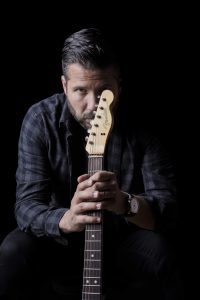 Black Penny Records is an award winning blues-rock artist. Having released 5 albums and toured throughout Europe, 2020 sees Kris Pohlmann celebrating his 15 Year anniversary – with yet another comprehensive tour planned for autumn and winter, including his first ever tour of Russia. A new album is planned for 2021.
Born in England to British & German parents, Kris Pohlmann moved to Germany in 1999 before forming The Kris Pohlmann Band in 2005. Following 2 critically acclaimed releases Kris Pohlmann changed line-up and direction with the seminal 2015 release 'Taylor Road' which was a top 10 blues-rock release in Germany. His latest release 'Feel Like Going Home' was another top 10 release.
Kris Pohlmann – Official Website
---
Minor Cabinet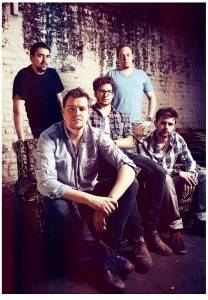 Authentic rock, inspired guitar solos, energetic jams and heartfelt melodies – mix them together and you get MINOR CABINET. The young German band from Krefeld near Düsseldorf, signed to Black Penny Records in 2014 just before their debut release 'black ink on white sheets' hit the shelves.
This first release was so well received in the German press that the band had to hold two release concerts in their home town – such was the demand!
The band has since changed its line up as well as its musical direction and is about to release a new album – its first in 5 years in 2020.